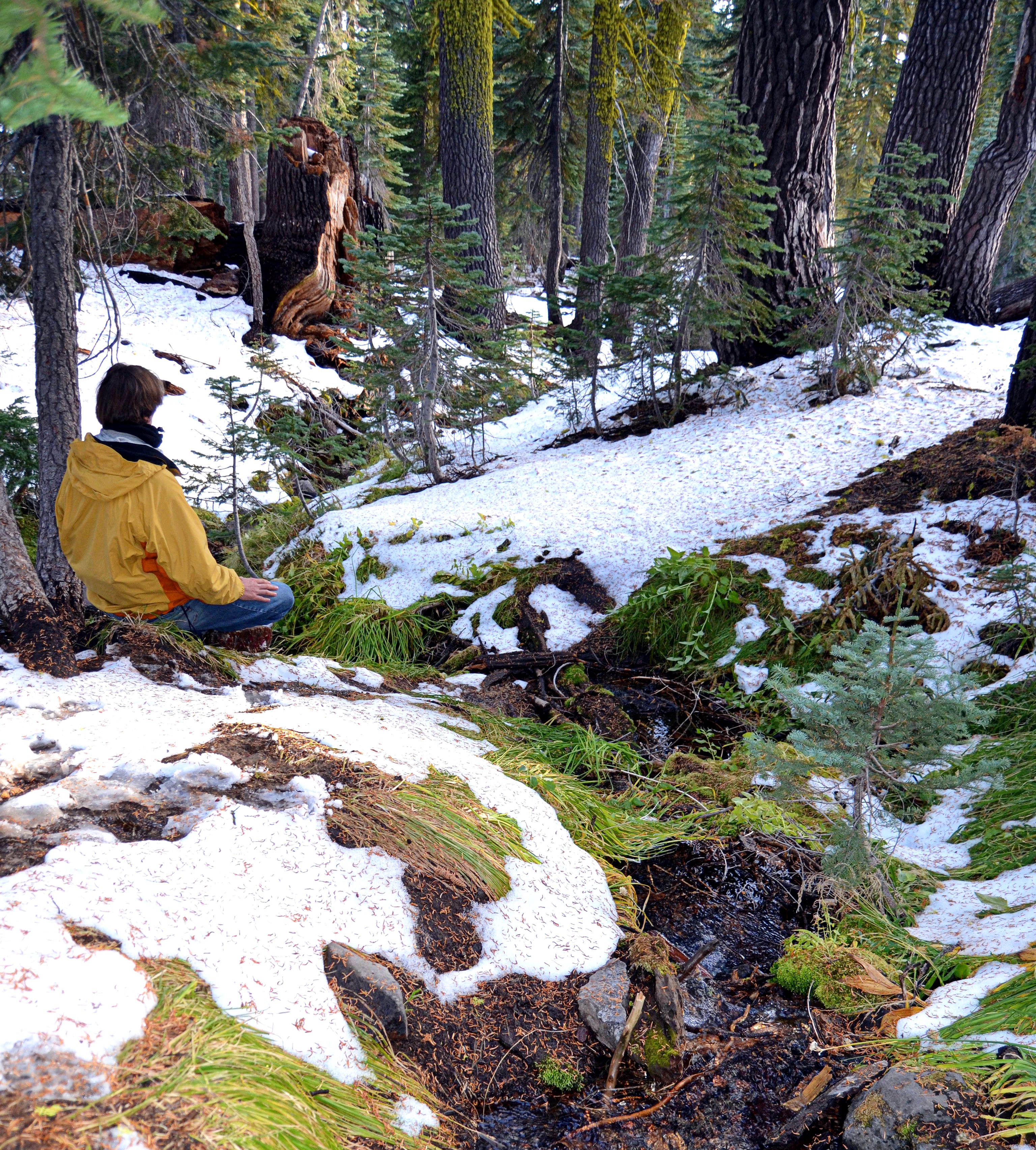 It's Saturday afternoon. I just completed an interview for the Dimensional Shift podcast series that will launch sometime in November. After being interviewed, the following story – revealing how the words "Blessings on those who dwell within the house of the lord," first came booming through me during a hike in Los Angeles – entered my memory and wanted to be shared here on Living The Highest You.
I was living in the San Fernando Valley area of Los Angeles. It was 11 years ago. I decided to go hiking on one of the trails known for its views and also its cave structures that were once occupied by the Native American Indians who inhabited the land.
I was not more than a 100 yards into the trail when the words, "Blessings on those who dwell within the house of the lord" came through me.  I say "came through me" because I was not intending to say them, nor was I contemplating this subject. The words were clear and strong, but also gentle. I took pause. Then they came again… Blessings on those who dwell within the house of the lord. And again.
This sentence continued to play through me during my entire two and half hour hike. Sometimes loudly, sometimes softer, but always present. Along with the words there was a beautiful feeling, one of deep peace, grace and tranquility, and increasing connection, as I took in the world around me: the sky, the trees, the plants, the various paths, the suntanning lizards, the large rocks that seemed to sit perfectly placed, and the occasional small cave.
It was very clear that this sentence was not referring to any one structure, be it a church or temple, or other designated "place" of worship, or even to one specific religion, but rather to the "house of the lord" that lies within us all. It was this house of the lord, this indwelling place of peace, connection and contemplation, that I was experiencing, and continually speaking/sending blessings to.
Over the last 11 years I have continued to repeat this sentence and remain focused on growing and deepening my connection to the house of the lord within, and in doing so have found it easier to see the indwelling beauty of each person I encounter. Of course this does not negate the value of formal houses of  worship, I've enjoyed many glorious moments in churches, temples and synagogues, but it speaks to something bigger… something that unites us all.
So I say to those who seek the Kingdom of God within, and those who now dwell there permanently, blessings on you. For you are bringing forth the light that will make Heaven on Earth possible. And it truly is possible. Shine on.