STORE
MASTERY: LIVING THE HIGHEST YOU PRINT EDITION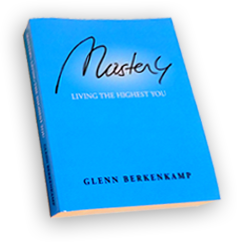 $12.95

Packed with powerful spiritual truths and "real world" guidance presented in a way that is easily absorbed, Mastery: Living The Highest You is a one of a kind book that will give back to you for the rest of your life.
"Glenn Berkenkamp has given us a gift. MASTERY: Living The Highest You guides us back to what matters most: realigning with our true identity and living it for the betterment of all."   – Dennis Maurice Swenson Artist, Counselor, Founder/Director of Avance Foundation of AIWP.
---
MASTERY: LIVING THE HIGHEST YOU
EBOOK EDITION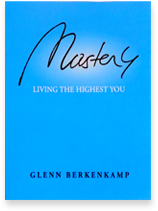 $7.50
Enjoy Mastery: Living The Highest You on your preferred e-reader, tablet or smartphone for a daily dose of Mastery.

If you or someone you know cannot afford either version of Mastery at this time, please contact me via the Connect page and we'll see what we can do.
Blessings, Glenn