STORE
MASTERY: LIVING THE HIGHEST YOU PRINT EDITION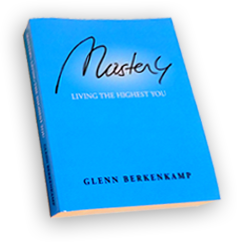 $12.95

Packed with powerful spiritual truths and "real world" guidance presented in a way that is easily absorbed, Mastery: Living The Highest You is a one of a kind book that will give back to you for the rest of your life.
"Glenn Berkenkamp has given us a gift. MASTERY: Living The Highest You guides us back to what matters most: realigning with our true identity and living it for the betterment of all."   – Dennis Maurice Swenson Artist, Counselor, Founder/Director of Avance Foundation of AIWP.
---
MASTERY: LIVING THE HIGHEST YOU
EBOOK EDITION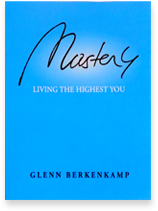 $7.50
Enjoy Mastery: Living The Highest You on your preferred e-reader, tablet or smartphone for a daily dose of Mastery.

If you or someone you know cannot afford either version of Mastery at this time, please contact me via the Connect page and we'll see what we can do.
Blessings, Glenn
---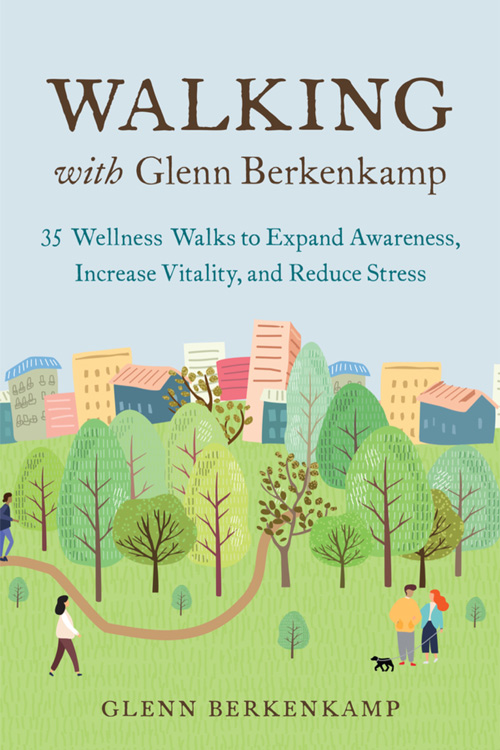 $18.95
"A perfect book for the times we live in."
–
Marci Shimoff
, international best-selling author of "Love for No Reason" and "Happy for No Reason"
Discover the joys of mindful walking to find balance, build awareness, and engage body and mind.

Glenn Berkenkamp invites us to discover how we sense, move, think, and feel in our bodies. By reframing the joys and opportunities presented to us by the act of walking, he shows us how to become reflective and inwardly directed, even as we take in the world around us. With 35 different walks and the help of a "Which Walks to Do When" user guide, Glenn gives us options for every occasion and emotion. Feeling off-center? Try a centering walk. Feeling down? Lift your spirit with a gratitude walk or a prayer walk. There are walks for listening, grounding, and grieving, as well as rain walks, full moon walks, mindful dog walks, and more. He includes walks for all ability levels, including fun walks for children. As we walk with Glenn, we settle, clarify, and balance our bodies, minds, and spirits–opening to new perspectives and possibilities we didn't know were there.
---