WALKING with Glenn Berkenkamp
Paperback $18.95
Discover the joys of mindful walking to find balance, build awareness, and engage body and mind
Glenn Berkenkamp invites us to discover how we sense, move, think, and feel in our bodies. By reframing the joys and opportunities presented to us by the act of walking, he shows us how to become reflective and inwardly directed, even as we take in the world around us. With 35 different walks and the help of a "Which Walks to Do When" user guide, Glenn gives us options for every occasion and emotion. Feeling off-center? Try a centering walk. Feeling down? Lift your spirit with a gratitude walk or a prayer walk. There are walks for listening, grounding, and grieving, as well as rain walks, full moon walks, mindful dog walks, and more. He includes walks for all ability levels, including fun walks for children. As we walk with Glenn, we settle, clarify, and balance our bodies, minds, and spirits–opening to new perspectives and possibilities we didn't know were there.
International Orders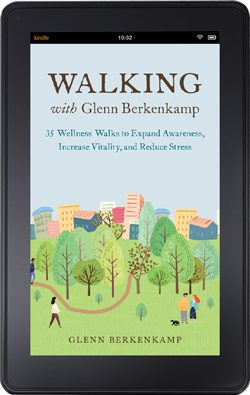 "Walking with Glenn Berkenkamp is more than an invitation to improved health and fitness–it invites awakening to the magic of stillness within movement as inner and outer worlds connect, step after mindful step."
– Kristine Morris, Foreword Reviews (5 Stars)
"I heartily recommend using Glenn's book as a map and guide with which you can find and walk your authentic road of life."
– Bernie Siegel, MD author of "365 Prescriptions For The Soul" and "Love, Medicine & Miracles""
"A perfect book for the times we live in. Walking with Glenn Berkenkamp guides us gently down a path of growing awareness – leading to more love, play, ease, and happiness."
– Marci Shimoff, author of the bestsellers "Love for No Reason" and "Happy for No Reason"
"Mindfulness newcomers will enjoy Berkenkamp's suggestions for stress reduction."
– Publishers Weekly
"You need to be aligned in order to achieve your goals, and Walking with Glenn Berkenkamp will help you ensure that your mind, body, and spirit, are all working together to manifest what you want in life."
– David Meltzer, author of "Connected to Goodness: Manifest Everything You Desire in Business and Life"
"Walking with Glenn Berkenkamp is a wonderful, potent companion for those on the health and well-being path."
– Bob Roth, author of "Strength in Stillness: The Power of Transcendental Meditation"
LIVING THE HIGHEST YOU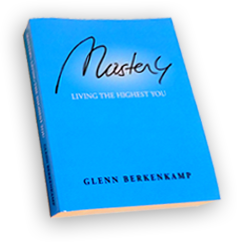 $12.95

www.fsc.org
The mark of
Responsible Forestry
FSC* C103525
Packed with powerful spiritual truths and "real world" guidance presented in a way that is easily absorbed, "Mastery: Living The Highest You" is a one of a kind book that will give back to you for the rest of your life.
When I first began writing Mastery: Living The Highest You, I thought I was writing it solely for me.  Meaning, the information, or individual Mastery passages, were for my benefit only.  Then, as I got deeper into the process, I started to think of certain friends that would enjoy it and benefit from its content. And the idea of sharing with them, brought me a further sense of excitement.  It wasn't until some weeks into the process, when I felt prompted to write the "How To Use This Book" section, that I realized that "Mastery: Living The Highest You" was meant to be shared with the masses.
And now, sitting with the completed book, and having received feedback from hundreds of people who it has helped and inspired, it appears obvious. And perhaps it should have from the very beginning, since my first introduction to "Mastery: Living The Highest You" was seeing the completed book's cover in my mind's eye.
I hope you get as much out of reading it as I did delivering it.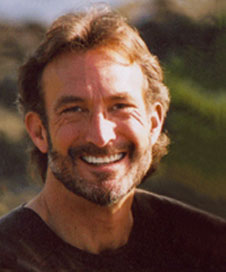 "In this hurry-up world fraught with distraction, Glenn Berkenkamp has given us a gift. MASTERY: Living The Highest You guides us back to what matters most: realigning with our true identity, and living it for the betterment of all."
~ Dennis Maurice Swenson Artist, Counselor, Ordained Minister, Founder/Director of Avancé Foundation of AIWP
"In 1994, my brother, Leonardo, asked Glenn to write a book on Mastery. And now, 21 years later, he did it – and has dedicated his book Mastery: Living The Highest You to my brother. I know Lee is smiling down knowing that he planted the early seeds for what is sure to be a spiritual classic."
~Nino Surdo, Teacher, Wellness Guide,
author of "From Rock to Water:A Healing Journey"
"Glenn's book reminds us how to view the world, our lives, and each other. Open it to a random page each day and see what is revealed. I feel very fortunate that Mastery has found me."
~ Carmine Delsordi, author of "Welcome To The Big Leagues: Nine Innings of
Essential Tips For The Corporate Rookie"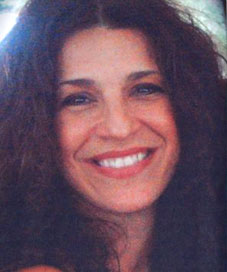 "We are each a Master in the making, and Glenn's book, Mastery: Living The Highest You is a beautiful offering filled with the insights and wisdom needed to bring us there."
~ Lisa A. Blackman, Intuitive Healer, Spiritual Teacher and Author of "The MetaPhysician Within,
A Reference for Healing"
"Mastery: Living The Highest You provides a true doorway to our inner wisdom and divine nature.  I love opening to a different page every day and seeing what my higher self is telling me."
~ Sarah Welborn, Healer
"I love Glenn. And I love this book."
~ Sylwia Giza, Empath, Artist, Poet,
Spiritual Counselor and Mentor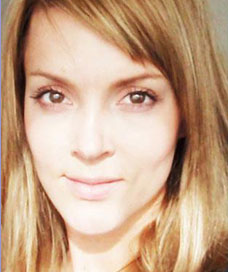 "Simple, profound and eloquent.  Glenn Berkenkamp shares his vision of a Master with great clarity and wisdom.  Each passage is filled with its own light, making this little gem of a book a mirror to our true nature and higher self."
~ Izabella Tschig, artist, actor, Source Field and Reiki healer