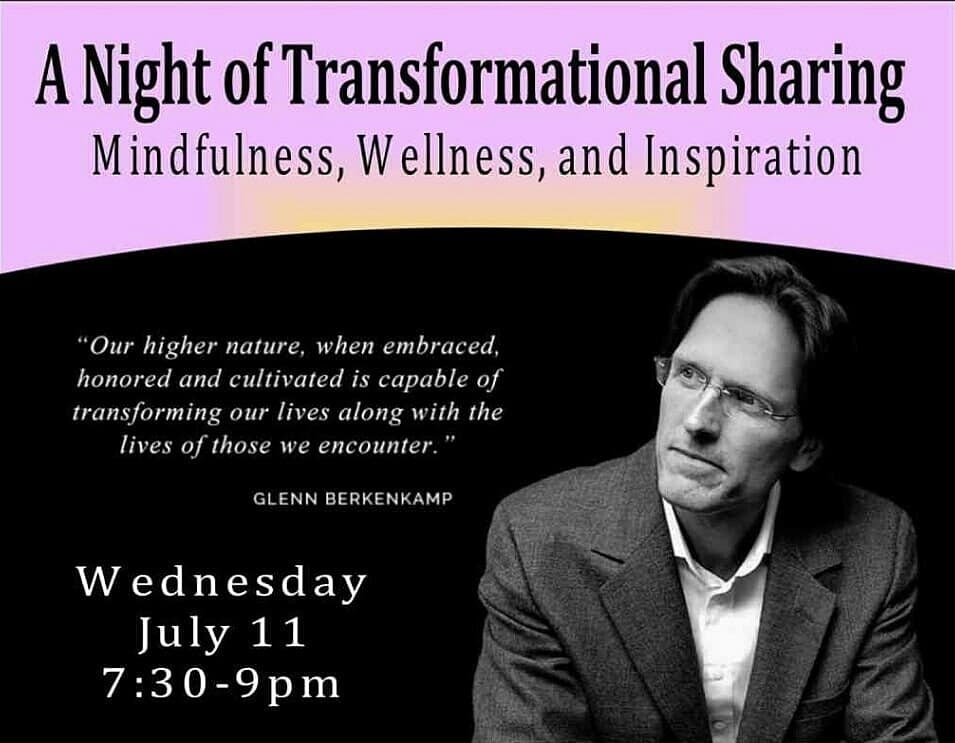 Join us at the Morristown Unitarian Fellowship for a Night of Transformational Sharing. Teacher and master storyteller, Glenn Berkenkamp will share his journey from the world of bodybuilding and fitness to world of spirit and mindfulness. It is a sharing that lifts all those in attendance.
Date: Wednesday July 11, 2018
Time: 7:30 to 9 p.m.
Location: Morristown Unitarian Fellowship (in the main assembly hall)
21 Normandy Heights Rd. Morristown, NJ 07960